Reiki is not just for people, it can be used on animals, plants, and spaces as well. We are now offering Reiki sessions for all types of pets at our store. If it is inconvenient for you to bring your animal companion into the store, email Irena at
[email protected]
to talk about a remote session.
What does the treatment look like?
A Reiki treatment can be done in person as well as remotely, hands-on or hands-off. Both ways are effective.

Pet sessions take 30 minutes. Unlike people who enjoy 60-90 minute sessions, animals don't like to lie around for long periods of time. They'll absorb as much energy as they need and then they'll move away, signaling they've had enough.

Your pet may experience a physical release or cleansing in the form of diarrhea and/or excessive peeing following the session. This is normal, so please make sure they have access to a lot of fresh water.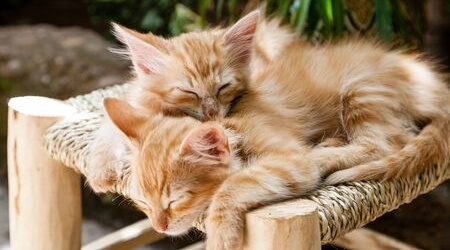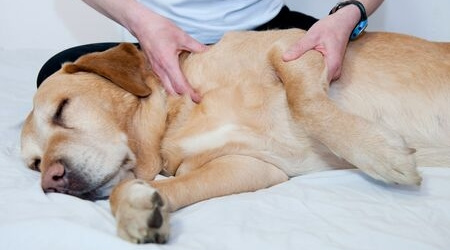 What is Reiki?
Reiki is an energy healing method that is used to restore and maintain a healthy energy flow in the body, mind, and spirit. It originated in Japan in the early 20th century, but it is most definitely not the first time people have utilized energy healing principles. Yoga, Tai Chi, Traditional Chinese Medicine (TCM), QiGong, Acupuncture, Acupressure, Reflexology, and many more are just a few examples of such practices.
Reiki translates as "Universal Life Energy" (Rei = "soul, spirit" and Ki = "vital energy"). In other cultures, life force energy (Ki) is also called Prana, Qi, Chi, the Force, bioenergy, etc. They all describe life energy or spirit that flows through all living things. Energy work does not fix or correct symptoms (e.g. injuries, headaches, etc.) but instead restores balance in the body, mind, and spirit. Once balanced, the consequences of the imbalance also go away. Imbalances can occur through disease, injury, anxiety, being around negative emotions, etc.
The first effect you will notice after a Reiki treatment is that your friend will be much more relaxed. Relaxation is a necessary step towards allowing the body to return to balance.
Some of the cases in which Reiki has proven effective:
Accelerating recovery after illness, injuries, surgery
Reducing anxiety
Reducing stress
Soothing neurological disorders
Boosting the immune system
Soothing and relaxing of terminally ill animals
Some of the immediate effects of Reiki you may notice:
Sleeping better / longer
Increased levels of energy
Wounds closing up
Reduced symptoms of illness / injury
Repeat sessions will have an accumulated effect on the overall well-being, but even one will have noticeable effects. Please remember that your pet is UNIQUE and has a say in receiving energy. This means your pet may exhibit something completely different from the above list - in this case, please email Irena as she would love to know about it!
If you have any other questions concerning Reiki, booking a treatment – or anything really, feel free to email Irena at [email protected] or call Especially 4 Pets at 403-277-0547. A 30 minute session is $40.