Located in our store in Calgary, AB, our little grooming shop has been keeping dogs looking their best for over 20 years! Over the years we have groomed many dogs from puppyhood into their senior years. It's very rewarding developing a relationship over a dog's lifetime.
We keep our workload light every day so we can take our time with the dogs, never feel rushed, and have time for a play afterwards! It's about quality, not quantity.
Regular appointments keep the coat maintained and ensure a quick and easy groom. They also allow us to notice differences in the skin and coat over time. We develop a close bond with the dogs we see long term and this helps the dogs associate their groom with a positive experience. Each dog has its own personality and we will always do what is best for each dog. For example, some dogs cannot tolerate a lot of brushing and in those cases we will recommend shaving the dog to keep him more comfortable. We believe the comfort of the dog should always come first.
All breeds can benefit from regular deshedding treatments. Deshedding helps keep the skin and coat healthy and reduces the amount of hair in your home.
Whether your puppy is brand new and looking for his first groom or a senior and looking for a gentle tidy up, we look forward to meeting you and helping your pup feel his best!
We take appointments each day at 9:00am and noon. You can drop off your pup as early as 7:00am. Our prices vary depending on the size, temperament and condition of coat.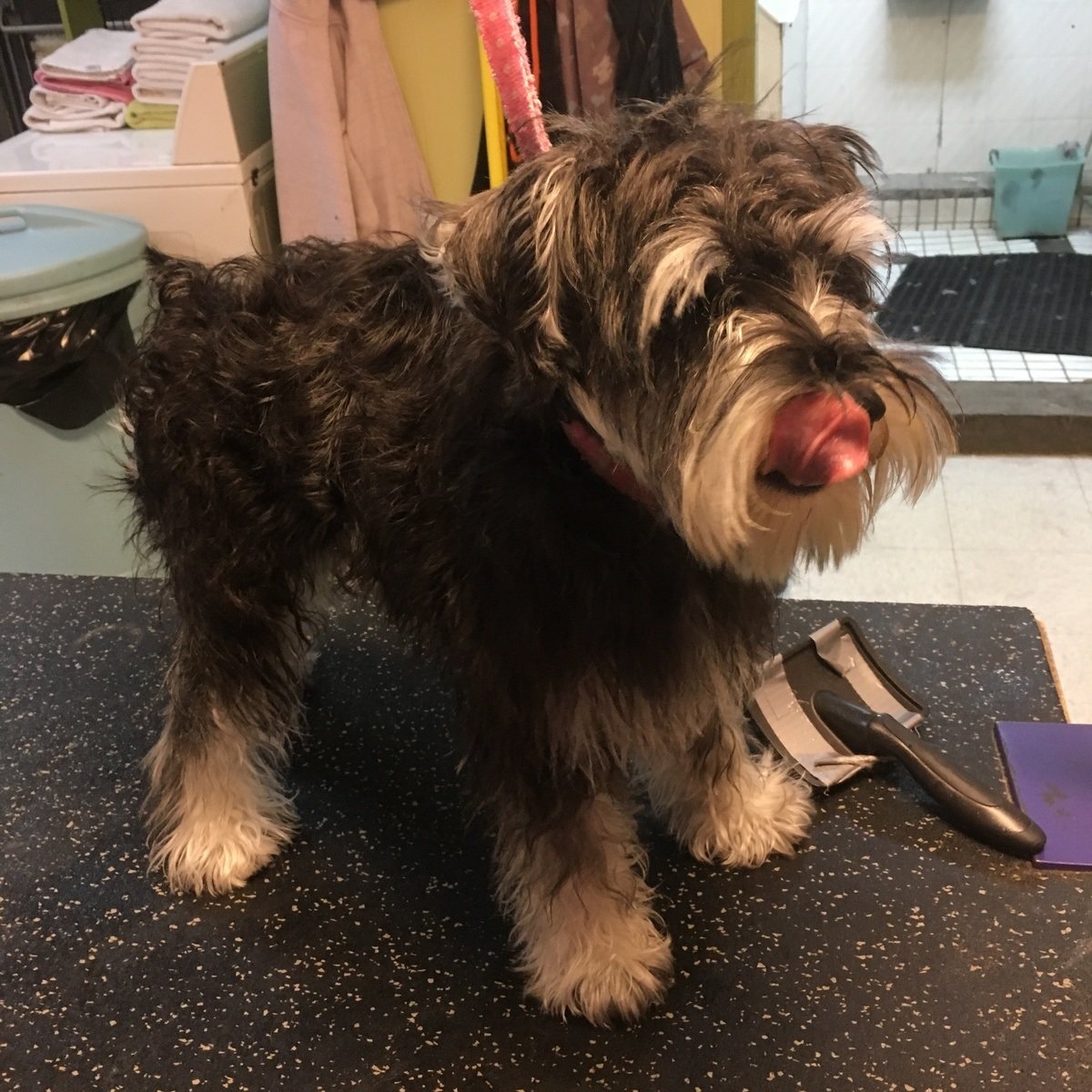 Before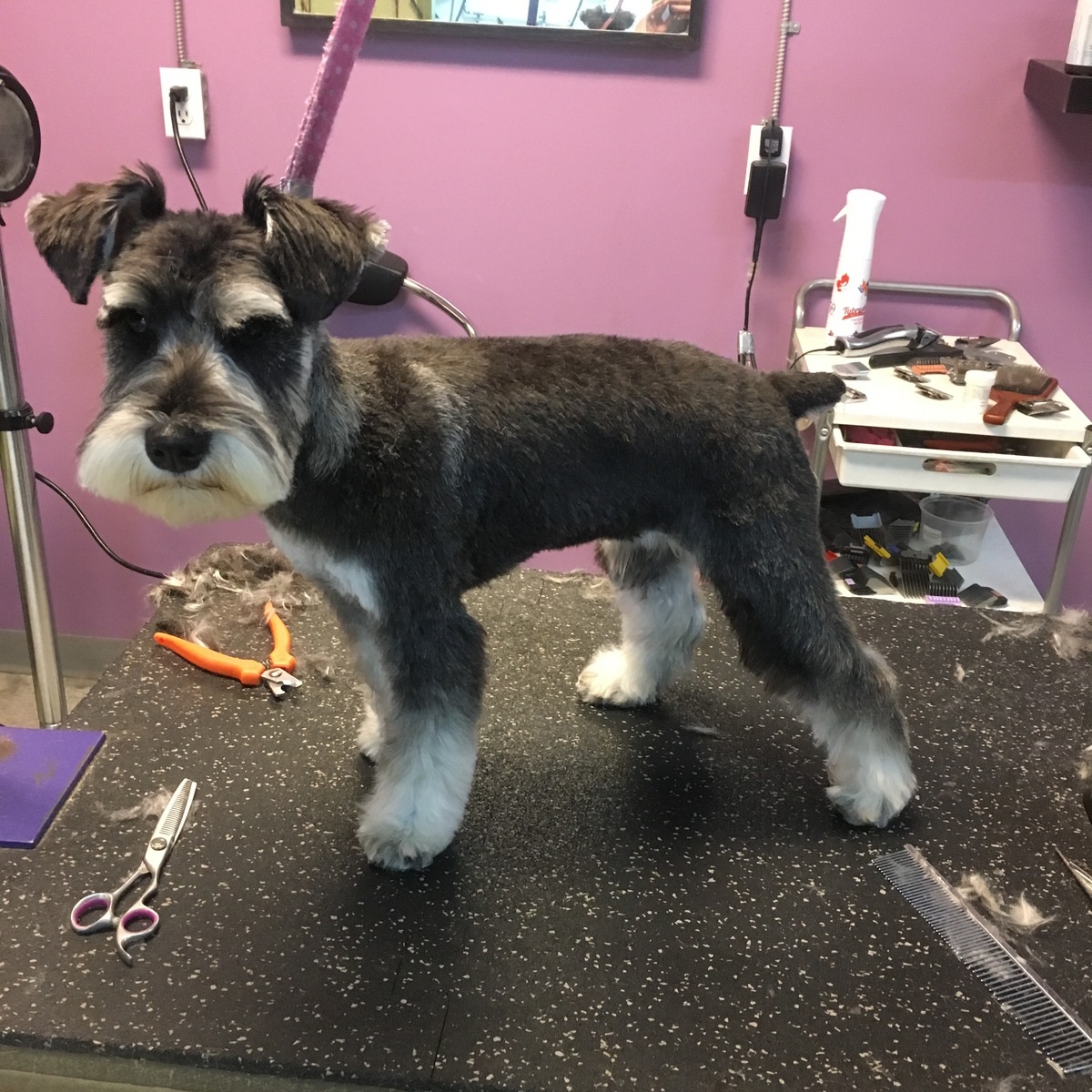 After
Grooming Services
Kennel Cuts
Starting at $65. Includes a warm bath and full blow dry. A hair cut leaving up to ¼" of length to the entire body. Nail trim and ear cleaning is also included.
Teddy Bear Cuts & Breed Trims
Starting at $70. Includes a warm bath and full blow dry with brush out of the entire body. A hair cut leaving 1\2"-1" of length. Nail trim and ear cleaning is also included. *Dog's coat must not be matted for this style.
Bath and Tidy
Starting at $45. Includes a warm bath and full blow dry including a complete brush out, nail trim and ear cleaning, Scissoring of the face, feet and sanitary area is also included.
Deshedding Treatment
For short coated dogs or dogs that don't require haircuts. Includes bathing with deshed shampoo, a full brush out and dry with high velocity dryer to get all that undercoat out. Nail trim and ear cleaning is included.
Meet Our Groomer
Julie:

I have been in the dog grooming industry for 12 years. My favorite thing about grooming (besides hanging out with dogs all day!) is that no 2 days are ever the same. Each dog and their haircut brings something unique.

I look forward to continue developing my skills and learning the newest techniques and styles. I love my job and working with the wonderful staff here at E4P has made it even better.

I have a puppy named Milo who loves coming to work every day with me and is happy to greet any of the dogs I am working with that day!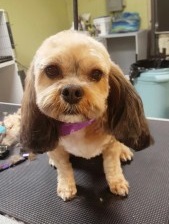 Grooming Gallery
[powr-photo-gallery id=1b0c740a_1544106994]